Scientific support in overburden drilling campaign to implement groundwater-monitoring wells

Groundwater-monitoring grid called "Tiefe Pegel" (deep water gauge) will be extended
In the Ruhr District, coal bearing Upper Carboniferous strata are overlain by Upper Cretaceous bedrock. The beds of the Emscher Formation ("Emscher Marl") in the overburden section play an important role, because as aquitard they form a hydraulic barrier towards the underlying, brine-infiltrated carbonates of Upper Cretaceous age and the mine water.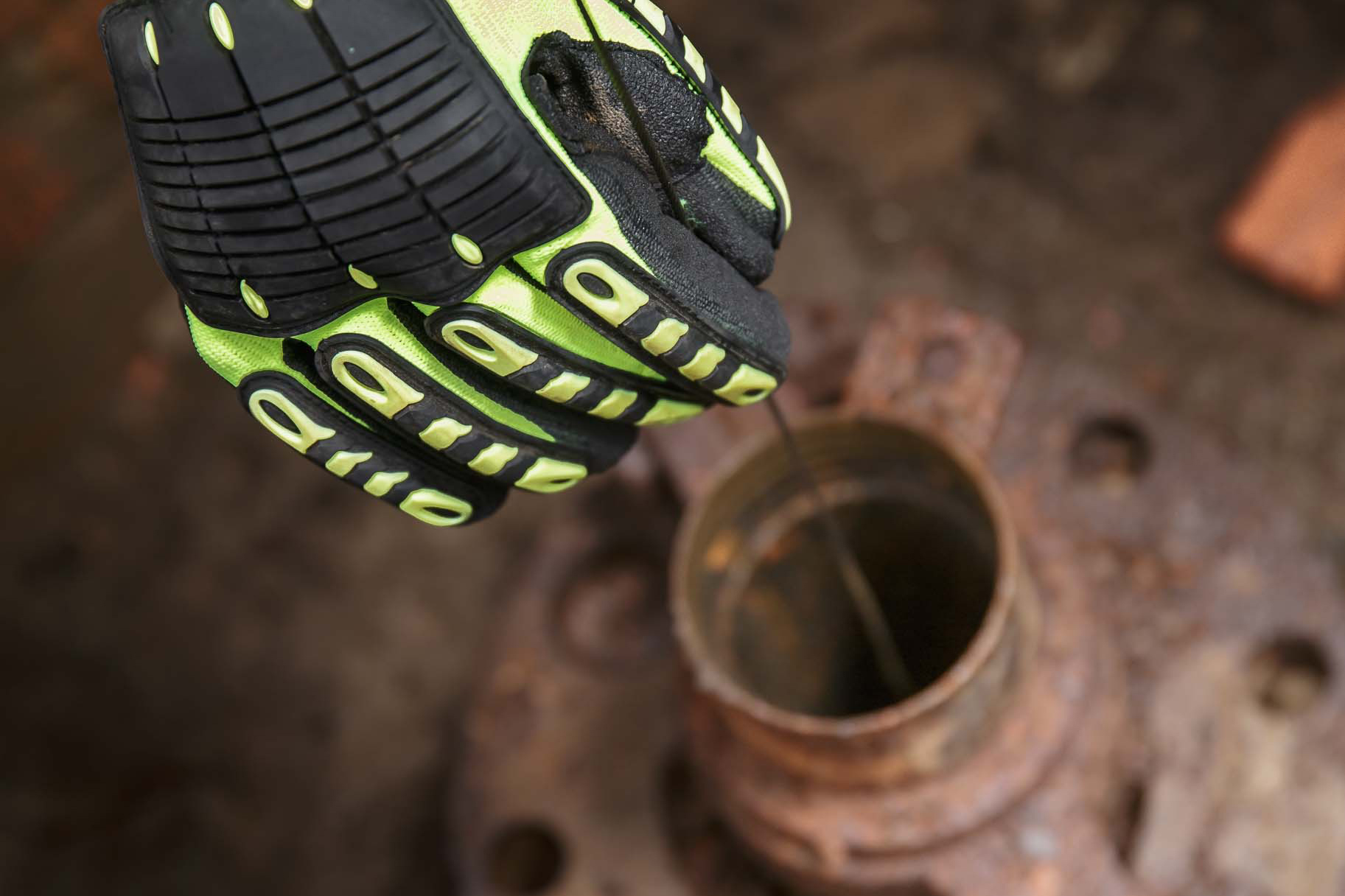 In the overburden, RAG AG extends its monitoring water well grid as part of an integrated monitoring plan. The aim is to measure the hydraulic head at these locations within the overburden section.
Scientific experts of Research Center of Post Mining combine petrophysical data (permeability and porosity) and fluid data (kfhydraulic conductivity) with lithological, petrographic as well as geophysical measurements. A side project addresses the quantitative proportions of clay minerals within the Emscher Formation sediments, another side project measures permeability and kfhydraulic conductivity using a triaxial cell and porosimetry devices.
The goal is to explore and assess hydraulic conductivity of gases and fluids within the entire Emscher Formation and adjacent strata.
The project is supported by RAG AG until 2024.

sedimentological and petrographic core analysis; analyses of petrophysical parameters, i.e. permeability and porosity, on core material using porosimetry
analyses of transmissivity of core material using triaxial cell
quantitative measurements of clay minerals using x-ray diffraction and Rietveld post processing methods
evaluation of geophysical borehole logging data
Integrative approach to merge geophysical, petrophysical and lithological data into a petrophysical facies map of the Emscher Formation
Dipl.-Geol. Henning Jasnowski-Peters



Technische Hochschule Georg Agricola, University
Herner Street 45
44787 Bochum
Building 2, room 104a
Phone 0234 968 3688
Mail henning.jasnowski-peters@thga.de